If you'd like to make a pledge to better health, whether its to exercise more or drink more water. Whatever it maybe pledge here and make it known! No pledge is too small, so commit today!
If you are interested in committing to the pledge please leave a comment below in the cbox or shoot us an email at: 2bfitfabfierce@gmail.com with your name, blog URL, email address, and what you would like to pledge. We will be sure to include your name in a list of other brave pledgees! You can also add out button to your website/blog to motivate more women across the world.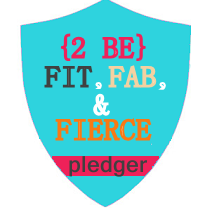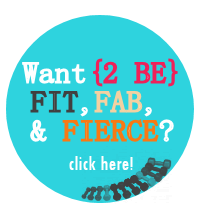 Leave your name, blog URL, email address, and reason for pledging in the box below and we'll add you to our brave pledgers list! What are you waiting for? Don't be afraid :)
Pledgers
Daisy pledges to lose 20-40 more lbs in 2012
Glo pledges to lose 50 lbs by her Feb 17th Birthday, by exercising 4x's a week
Naomi pledges to lose at least 10lbs
Bree pledges to commit to working out 4x's a week
Sasha Fierce Fit pledges to increase her water intake, eat more raw veggies, and juice at least twice a week
Is your name missing? Just send us an email and we will be sure to add you!