Hey ladies! I am so glad to have you here. I think the best way to introduce you to this blog is to introduce you all to me and my weight loss journey thus far. So, I'm Daisy of I'm Just Daisy and I began this journey January 2011 at 260 lbs. Why you may ask? Well, I just became fed up and super motivated to put an end to those awkwardly intense doctor appointments regarding my weight where I would stare at the wall avoiding eye contact because I couldn't bare to hear the truth about how out of control my weight was

. Growing up heavy was never a problem for me because I was never alone. I come from a thick family and almost never felt out of place about my chubbiness as a child. I became very comfortable in my obesity and also very confident in my skin. However, once death became too familiar and illnesses became way too close for comfort, I decided enough was enough.
My Plans:
400 Calorie Fix Diet
Time:

approximately

3 months (January-March, 2011)

Results: -20lbs

Pros: Great ice breaker for healthy eating and adjusting from terrible foods

Cons: Went off track for 2 weeks and gained back almost half of the weight lost

Ultimate Results: Walked away with a -13lb weight loss
Weight Watchers
Time: April 2011-Present

Results: -37lbs so far

Pros: A program structured around teaching you how to eat all the foods/nutrients you need while also learning how to balance the foods you love. There is no such thing as deprivation! Not a DIET but a lifestyle

Cons: None thus far

More: You can keep posted with my weekly updates here
Before Any Diets or Plans:
Progress Photos: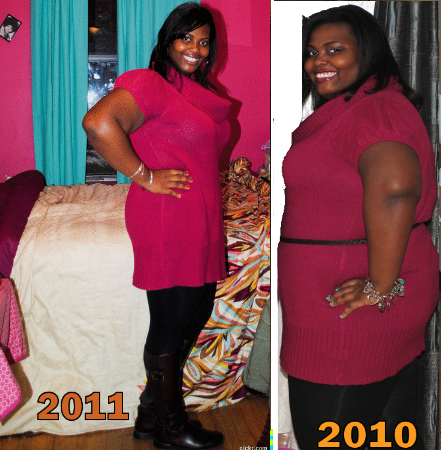 One dress + one change = a completely different fit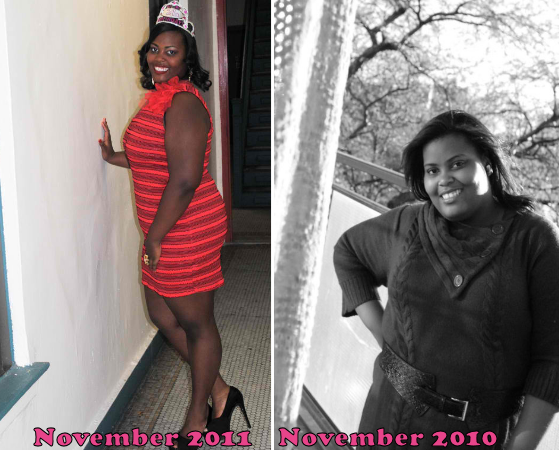 My 21st Birthday to the left and my 20th Birthday to the right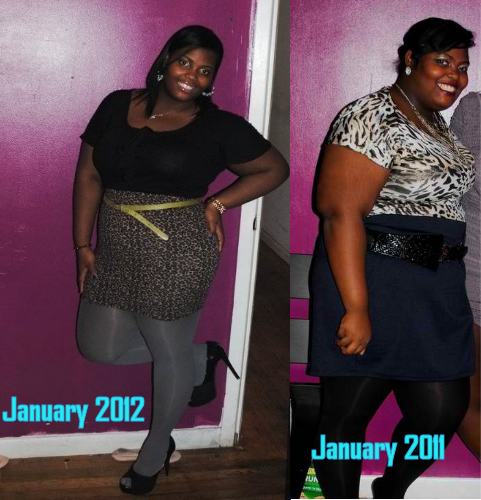 Cheetah print redefined--all it took was a little bit of hard work and a lot of dedicated time
I've been working at correcting my health for exactly a year now and one thing is for: I AM NOT GIVING UP. In fact, I am taking my time--moving at my pace, making sure that my body learns how to properly nourish itself. Bets believe that I am getting there. The proof is below!
Here are my stats/goals/rewards: