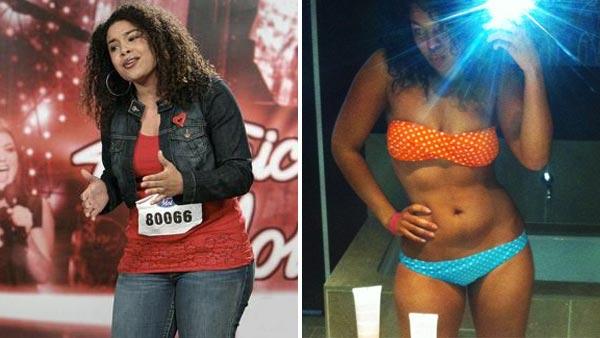 Do you remember the first time we met Ms. Jordin Sparks? She appeared on American Idol belting out a soul voice with a package full of curves. Jordin Sparks never appeared to be overweight but she was slightly thicker than the other competitive main stream singers out there. I always admired her charisma and the effort she put into maintaining a slightly larger frame. Needless to say, I was totally shocked when the image of her new cut abs made a grand appearance on the web! Everyone was going nuts over how slim and amazing she looked. I had to agree that she had made quite the change but a part of me was skeptical about whether it was cosmetically engineered or naturally done.
Much to my surprise, Jordin Sparks successfully achieved a healthy 35 lb weight loss simply by starting off by walking around her neighborhood. Then, she evolved to running and mountain climbing! I tell you a little bit goes a long way. Jordin is a perfect example of what taking it slow can ultimately lead to. Jordin is said to currently love speeding up her cardio routines with a hearty digest of
ZUMBA
! She loves it because, "
The energy is so high"
and she doesn't have to run on a treadmill.
Jordin Sparks new size 6 body is even more curvaceous and slender. The rumor to her weight loss secret is portion control with a low tolerance for deprivation. Being able to keep a close eye on the measurement of food entering the body was extremely key to her weight loss along with getting physical.
Ladies, please join me in a round of applause for Ms. Jordin Sparks. At 21 years old, she is quite the inspirational bombshell for young women like you and me who are ready to make some brand new life changes for the better! I hope you enjoyed this weeks Celebrity Slim Down!