It's time for another review:
Wheat Thins Flatbread Tuscan Herb Crackers
.
These crackers are absolutely delicious. The flavor is very bold and in your face. I love that they are big enough so that you only really need 2. Just cover it in some
laughing cow cheese spread
or dip it in your soup! It is a great product and makes for a great bread substitution for sandwiches as well. Plus its 60 calories per serving #winning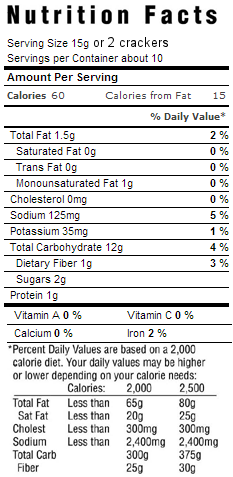 Points Plus: 2!
A