Hey ladies! I have to put you all on to my yummy favorite breakfast must have, Garden Vegetable Cream Cheese. I've been experimenting with cream cheese flavors and this by far has been the best one I've found. It literally is composed of onions, celery, and carrot pieces which makes the most divine taste. Pair this cream cheese up with a onion bagel and it is divine!
Where to buy: Pathmark for about $3
Similar Product:
Philadelphia Garden Vegetable Cream Cheese offered in Reduced Fat*
Pros: Super tasty!
Cons: Does not come in reduced fat so it has a bit more calories/points plus values
Rating: I give this a 4 out of a 5! It's worth the 3 points plus value in my book ;)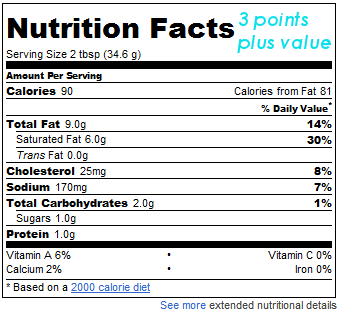 What's your favorite Cream Cheese Flavor?